St. Charles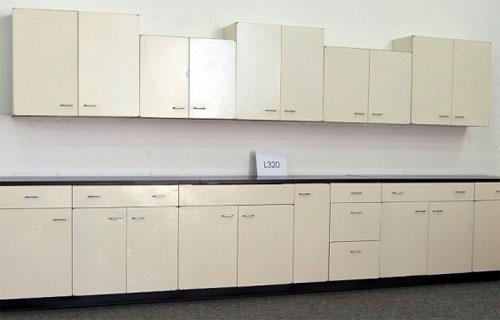 St. Charles builds their lab cabinets particularly for their laboratory use. Their painted steel construction has numerous benefits for the lab. These laboratory cabinets have been tested for quality and have demonstrated to be reliable in their applications through the toughest of situations. St. Charles cabinets have a long-lasting finish that is tough enough to last through years of washing and heavy use, with a steel exterior that is strong. Let us show you why you should choose a St. Charles cabinet! Visit our other National Laboratory Sales website to see more brands and more laboratory furniture.
Our used St. Charles laboratory cabinets are pleasingly finished with a flat, sanitary, and an easy to preserve surface. We know that choosing a laboratory furniture can be a hard choice since there are so many high quality lab cabinets around; let us show you the right one for you. National Laboratory Sales has proven over many years of laboratory service why they are a trusted company. Trust that our selection of used St. Charles laboratory cabinets are a natural choice when low maintenance and trouble-free operations.
National Laboratory Sales offers many different styles and colors when it comes to your need for laboratory cabinets and laboratory furniture.
---
Contact National Laboratory Sales today and let us know if you're interested in receiving more information about any of our used St. Charles laboratory cabinets and furniture today!