Fisher Hamilton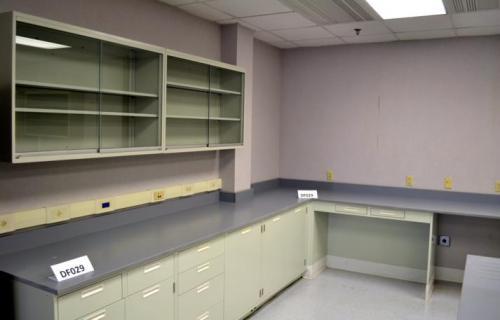 All of our used Fisher Hamilton laboratory cabinets that we carry are built for durability and workflow efficiency, products are available in painted steel, stainless steel, wood, plastic laminate and phenolic resin. We believe that the easiest thing we can do for you is to help you purchase your laboratory cabinet.
A wide range of base, wall and upper cabinets plus tall cases in the sizes you need to complete your laboratory and storage room projects. Specialty tall cases for specific needs (wardrobes and cases for glass tubing, microscopes and tote trays) are also available. Our laboratory cabinets are designed to last through many years of heavy daily use under demanding conditions. Units with surface area are designed for the safe handling of chemicals, flammable liquids, and other materials that you might need.
All of our used
Fisher Hamilton laboratory cabinets
is built for durability and user convenience. Select individual components, design a custom workstation, or mix and match wood and steel casework to establish a highly functional lab designed for your specific discipline. Hamilton Scientific Laboratory Cabinet Systems are your best resources for storage system planning. Call us today for more information on any of our used Fisher Hamilton laboratory cabinets that you're interested in.
---
Contact National Laboratory Sales today and let us know if you're interested in receiving more information about any of our used Fisher Hamililton laboratory cabinets and furniture today!